Heavenly Imaging
We've served the Sallisaw, Ok and surrounding area for over 12 years with prenatal ultrasounds with two, three and four-dimensional imaging technology so you can find out your baby's gender and obtain a picture or movie of the session as a keepsake.
Exciting Ultrasound Imaging in Sallisaw, OK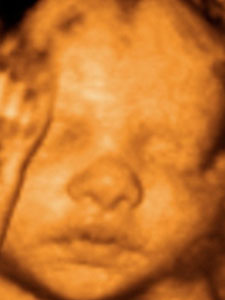 Heavenly Imaging offers comprehensive ultrasound imaging in Sallisaw, OK, and the surrounding areas. We use state-of-the-art equipment to provide you with two, three and four-dimensional live imaging of your baby between and you get to take home pictures and videos as keepsakes to cherish forever. if you can't wait till 19 weeks to learn the sex of your baby, we even offer a gender-determining only 2D scan for babies as early as 16 weeks. We are dedicated to getting the clearest image possible of your baby. You can also get a recording of your baby's heartbeat in a teddy bear, or other popular stuffed animals such as turtles, monkeys, elephants, and more! You can give him a squeeze whenever you want to hear that sound again, making for the perfect keepsake. We also offer baby clothing and accessories for your newborn after birth.
We are a registered medical sonographer facility committed to keeping up with developments in imaging technology. Our clean, state-of-the-art facility is designed to put you at ease with a relaxing, spa-like atmosphere. We are also equipped with an exciting party room available to rent for baby showers, birthday parties, jewelry and makeup parties and Thirty-One-sponsored parties. Parents-to-be choose us for prenatal ultrasounds in Sallisaw, OK, because:
We are a Registered Diagnostic Medical Sonographer.
We belong to the Society of Diagnostic Medical Sonographers and American Institute of Ultrasound and Medicine.
We strive to guarantee accurate, comprehensive imaging.
We offer keepsakes and gifts, as well as imaging services.
We've proudly served Sallisaw, OK and the surrounding area, for nearly 10 years.
Heavenly Imaging's Commitment to Excellence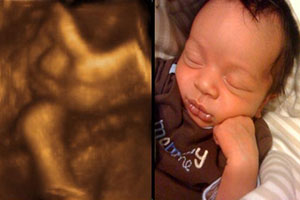 At Heavenly Imaging, we promise to make every effort to obtain the best images possible. If we are unable to determine your baby's gender, at 19 weeks or greater, OR if you have a 3D/4D scan before 35 weeks and we can not get good images, due to baby's position, we will bring you back for a repeat scan at NO ADDITIONAL CHARGE.
Our Services Include
Pregnancy Pictures
Gender Checks
Heartbeat Checks
Baby Accessories
Baby Clothes
Prenatal Ultrasound