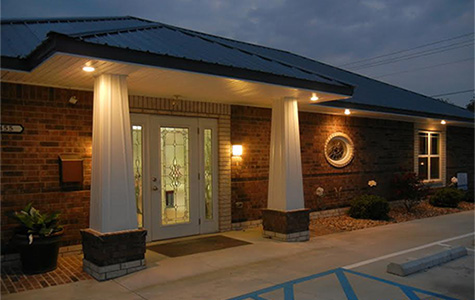 For images of ultrasounds, Sallisaw, OK, parents-to-be come to Heavenly Imaging. We are a licensed and registered medical sonographer facility committed to using state-of-the-art technology to safely provide you with the highest quality live images of your baby, as well as pictures and videos to remember the exciting occasion afterward. We offer several ultrasound packages including: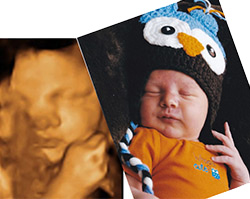 2D gender-only scan, as early as 15 weeks
2D ultrasound, 19 weeks
3D ultrasound, 24-35 weeks
4D ultrasound, 24-35 weeks
Some of these options are available in a combination package, as well. We offer the following exciting prenatal services in Sallisaw, OK:
Ultrasound packages: Our 2D gender scan is for parents who just can't wait till 19 weeks to know the sex of their baby, while we usually can tell the gender at this time, its NOT guaranteed. Our 2D, 3D and 4D ultrasounds provide exciting comprehensive images with more detail . The 2D gender and 2D/3D packages include recorded images on a CD.  The 4D package also includes the entire ultrasound recorded on a DVD.  If you have your 4D ultrasound before 35 weeks and we can't get a good image due to your baby's awkward positioning, we'll bring you back at no additional charge for a repeat scan.
Party room: Our fun party room is available to rent for baby showers, birthday parties, makeup and jewelry parties and parties for Thirty-One, an affiliated company that provides personalized baby items that are perfect for gifts. Baby showers can even be combined with 4D ultrasound packages for a session discount, and we also have diaper cakes available for a festive and useful party favor.
Heartbeat-recording Stuffed Animal: This lovable, affordable keepsake will permanently record your baby's heartbeat as heard during your ultrasound session! Squeeze and hug it anytime for you to hear that wonderful sound as often as you'd like! We have a large variety of stuffed animals to choose from including a puppy, hippo, bunny, giraffe, and more!
If you want something to remember your pregnancy by, come to Heavenly Imaging to learn more about your unborn child and to obtain cherished keepsakes for the future. These precious items are a wonderful way to commemorate this special time in your life.
Tanning Booths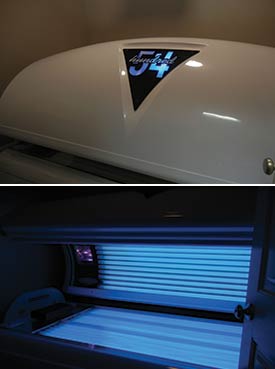 We now offer two (2) UV tanning beds (one standing and one lay down) as well as a Pura tanning booth, plus our hair salon and massage room! Take advantage of our extra services and check out our pricing below:
Spray tan pricing:
Light session $20
Medium session $25
Dark Session $30
UV 12 minute or 10 minute beds
1 session $9.55 includes tax
3 sessions $26.80 includes tax
5 sessions $41.65 includes tax
One month unlimited $53.55 includes tax
Massages
1 Hr $60
1/2 Hr $35
1Hr Pregnancy Massage $60
Aromatherapy add $10
Hot Stone add $20
Diaper Cakes
NEW Embroidered Items
Burp rags, cinch sac, hats, headbands, and MORE. We can also do special orders with your school colors.